DIPLOMA OF LEADERSHIP AND MANAGEMENT
Nationally Recognised Training BSB51918 Diploma of Leadership and Management
Includes essential knowledge and practical skills development
All Options provide up to 24 months to meet all requirements
This program is designed for those already working in as well as those who would like to pursue a career in this industry in a range of supervisory or leadership roles across a range of industries including Team Leader; or Office/Branch Manager.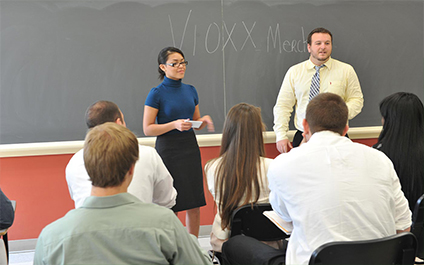 Course Options

Prices

Online (up to 24 months self-paced)*

$2845 $1990 30% OFF

Print Correspondence (up to 24 months self-paced)*

$2845 $1990 30% OFF

• Face to Face - 1 session / week for 6 months (12 months to complete) **

$3600 $2500 30% OFF

All fee options have Payment Plans available at no additional cost – Enrolment & Admin fee of $663 required to confirm enrolment, followed by direct debit payment plan of fee remainder.

*Additional Webinar support options available starting from an additional fee of $50 per session
What are the units?
BSBMGT517 - Manage operational plan
BSBWHS521 - Ensure a safe workplace for a work area
BSBMGT516 - Facilitate continuous improvement
BSBLDR511 - Develop and use emotional intelligence
BSBLDR502 - Lead and manage effective workplace relationships
BSBWOR501 - Manage personal work priorities and professional development
BSBLDR513 - Communicate with influence
BSBWOR502 - Lead and manage team effectiveness
BSBMGT502 - Manage people performance
BSBINN502 - Build and sustain an innovative work environment
BSBHRM513 - Manage workforce planning
Important Information
30%-50% OFF!
ESSENTIAL SERVICES TRAINING!
Just Careers Training are committed to supporting Job Seekers, individuals looking to re-train and those wanting or requiring a career change.
Book now and receive a 30-50% discount on all our courses.