It's all about YOU!
Most of us will spend most of our time at work, and work life balance is essential to our wellbeing and happiness. While gaining a qualification may only be a means of getting to our goals, there is no reason that the journey should not be easy, enjoyable and flexible.

Together with a great attitude, the right qualification can help you achieve your goals. With Industry relevant qualification, flexibility in training and a great support environment, Just Careers Training is the perfect place for you to tudy.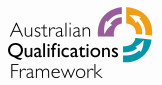 Just Careers Training have physical training centre locations situated in Bankstown (Head Office), Blacktown, Cardiff (Newcastle), Coopers Plains (Brisbane) and Malaga (Perth). With our Training Centres and our great Print Correspondenceand Online options, we are here to help you – whatever your preferences are for training.
Licences 4 Work is a specialist brand of Just Careers Training that operates from all of our training centres. Find out more about the largest Blue Collar Training provider in Australia. Offering Forklift Licence, Traffic Control Tickets, First Aid Certificates, Construction Induction White Cards, EWP (Elevated Work Platform) and other licensing and ticketing courses at www.licences4work.com.au