NSW FOOD SAFETY SUPERVISOR (FSS) COURSE
Online $119
Print Correspondence $129
Classroom Face to Face $159 $135.00 Special ends 30 November 2020
Recertification Course $99
Only businesses not licenced by the NSW Food Authority require a Food Safety Supervisor. To find out if your business is licensed by the Authority click here
Face to Face class – Weekend day (1 day 8:30am-5:00pm) or Weeknight (2 evenings 5:30pm-8:30pm) available
Online / Print – Complete at your own pace
Already have a FSS Certificate? Check the expiry (expires every 5 years) – Apply for recertification today
Easy course format and support of our qualified trainers
Click here for course overview
*$30 NSW Govt Processing Fee is payable upon completion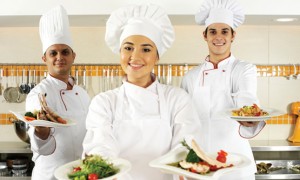 Important Information
See important information below
Click HERE Course Brochure
Click HERE for terms and conditions
Click HERE Online Course Information
Click HERE Print Correspondence Course Information
Click HERE Face to Face Classroom Course Information
*$30 NSW Govt Processing Fee is payable once you have met the course requirements
FOOD SAFETY SUPERVISOR COURSE
BEST PRICED IN NSW GUARANTEED! WE WILL BEAT ANY PRICE BY 5%
Just Careers Training Pty Ltd trading as Licences 4 Work is approved by NSW Food Authority to provide Food Safety Supervisor training and Certificates.
In NSW, our course is Approved and Recognised by the NSW Food Authority and covers ALL NSW businesses (not licenced by the Authority) that require a Retail Food Safety Supervisor Certificate holder by LAW.
In ACT, our course is Approved and Recognised by ACT Health Authority, however only covers those businesses that are considered Retail Food businesses and NOT Hospitality Food Businesses.
ESSENTIAL SERVICES TRAINING!
Just Careers Training is committed to supporting Job Seekers, individuals looking to re-train and those wanting or requiring a career change.
Book now and receive a 30-50% discount on all our courses.