ACT FOOD SAFETY SUPERVISOR (FSS) COURSE
SIRRFSA001 - Handle food safely in a retail environment
Online WINTER WARMER SALE - NOW ONLY $112.50*!
Normally $125
Classroom WINTER WARMER SALE - NOW ONLY $171*!
Normally $190
Save a massive $20!
Recertification WINTER WARMER SALE - NOW ONLY $99*!
Normally $110
Save a massive $11!
Please check the following ACT Health link by clicking here for information on Canberra requirements) by LAW
Meet ACT Health Authority requirements and get your Food Safety Certificate today
Online course or Print Correspondence (we send your course materials to you) – Complete at your own pace
Easy course format and support of our qualified trainers
Already have a FSS Certificate? Check the date (refresher required every 5 years) – Apply for recertification today
Click here for course overview
Full Course Information
Click here Online Course Information
Click here Print Correspondence Course Information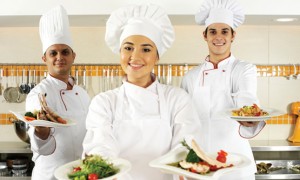 FOOD SAFETY SUPERVISOR COURSE
BEST PRICED IN ACT GUARANTEED! WE WILL BEAT ANY PRICE BY 5%
Just Careers Training Pty Ltd trading as Licences 4 Work is approved by ACT Food Authority to provide Food Safety Supervisor training and Certificates.
In ACT, our course is Approved and Recognised by the ACT Food Authority and covers ALL ACT businesses (not licenced by the Authority) that require a Retail Food Safety Supervisor Certificate holder by LAW.
In ACT, our course is Approved and Recognised by ACT Health Authority, however only covers those businesses that are considered Retail Food businesses and NOT Hospitality Food Businesses.
Just Careers Training is committed to supporting Job Seekers, individuals looking to re-train and those wanting or requiring a career change.